Life Blood: The Importance of Blood Donation
Blood donations save lives, yet very few people actually donate. Not sure if you can or should give? Here's some information—and a few tips.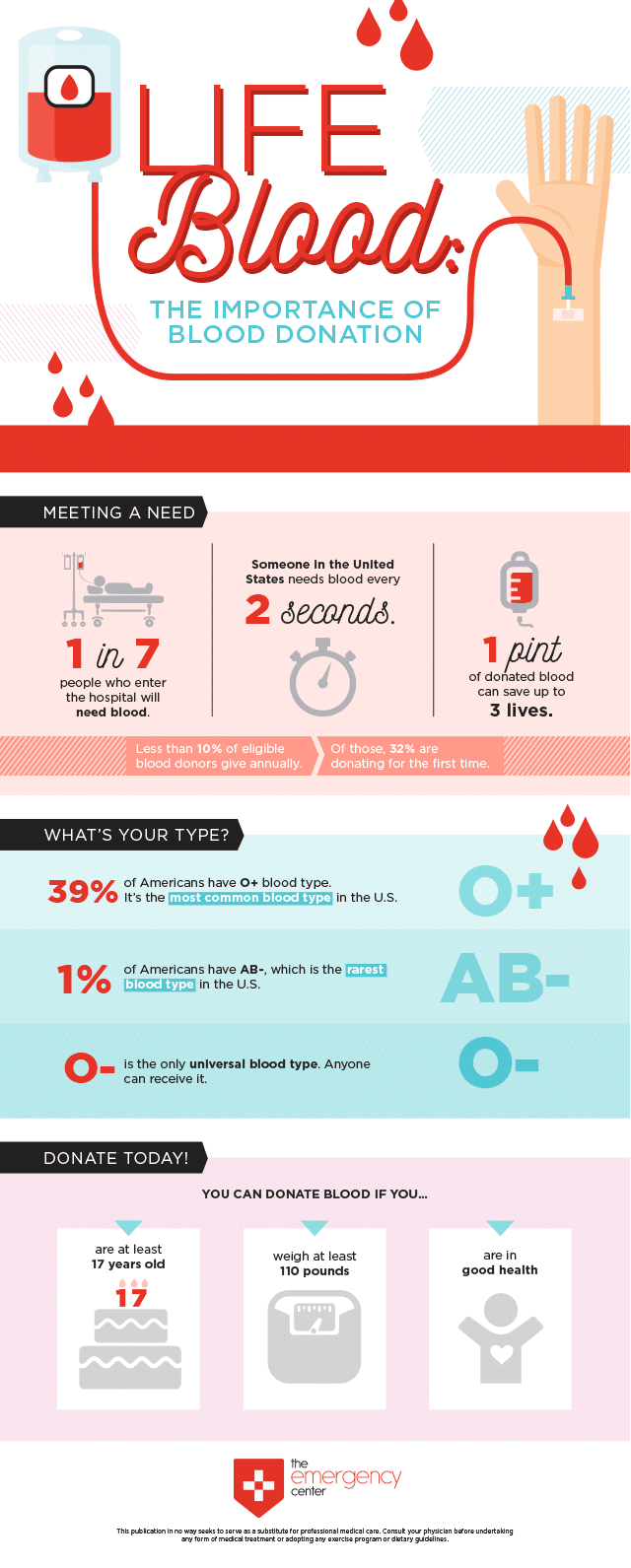 Blood Donation: What You Need to Know to Save a Life
Blood donations benefit more than accident victims. Your donated blood could save the life of a woman experiencing pregnancy complications, a child with severe anemia caused by a disease or inadequate nutrition, and even someone undergoing cancer treatment.
Inspired to donate? If you are at least 17 years old, weigh at least 110 pounds, and are in good general health, you are eligible to donate blood.
The process takes about an hour, but the actual donating takes about 10 minutes. Before you give blood, the American Red Cross recommends the following before you go:
Eat iron-rich foods, such as fish, spinach, and red meat.
Drink 16 ounces (about two glasses) of water before your appointment.
If you are afraid of needles, consider bringing a book or your favorite music, or ask a friend to donate with you. Distractions can help!
Options for local blood banks include:
South Texas Blood and Tissue Center, American Red Cross, and Octopharma Plasma in San Antonio
Visit The Emergency Center's convenient location in San Antonio.
---
Sources: americasblood.org, redcrossblood.org, who.int

The Emergency Center
San Antonio
11320 Alamo Ranch Pkwy
San Antonio, TX 78253
Phone: 210-485-3644