COVID-19 Update: Spike in Recent Texas Cases & Vaccine Distribution
Latest Texas Statistics, Vaccine Phases, & Preventive Measures Against COVID-19
As a provider of emergent care in Texas, The Emergency Center strives to continue serving as a resource for its patients and the communities we reside in, and to continue to provide accurate, up-to-date information on COVID-19.
COVID-19 cases, hospitalizations, and deaths across Texas continue to rise. An early January snapshot of COVID-19 cumulative impact in Texas includes*:
1,716,824 confirmed total cases
An estimated 350,164 active cases
29,877 fatalities
More than 90% of available ICU beds occupied in many counties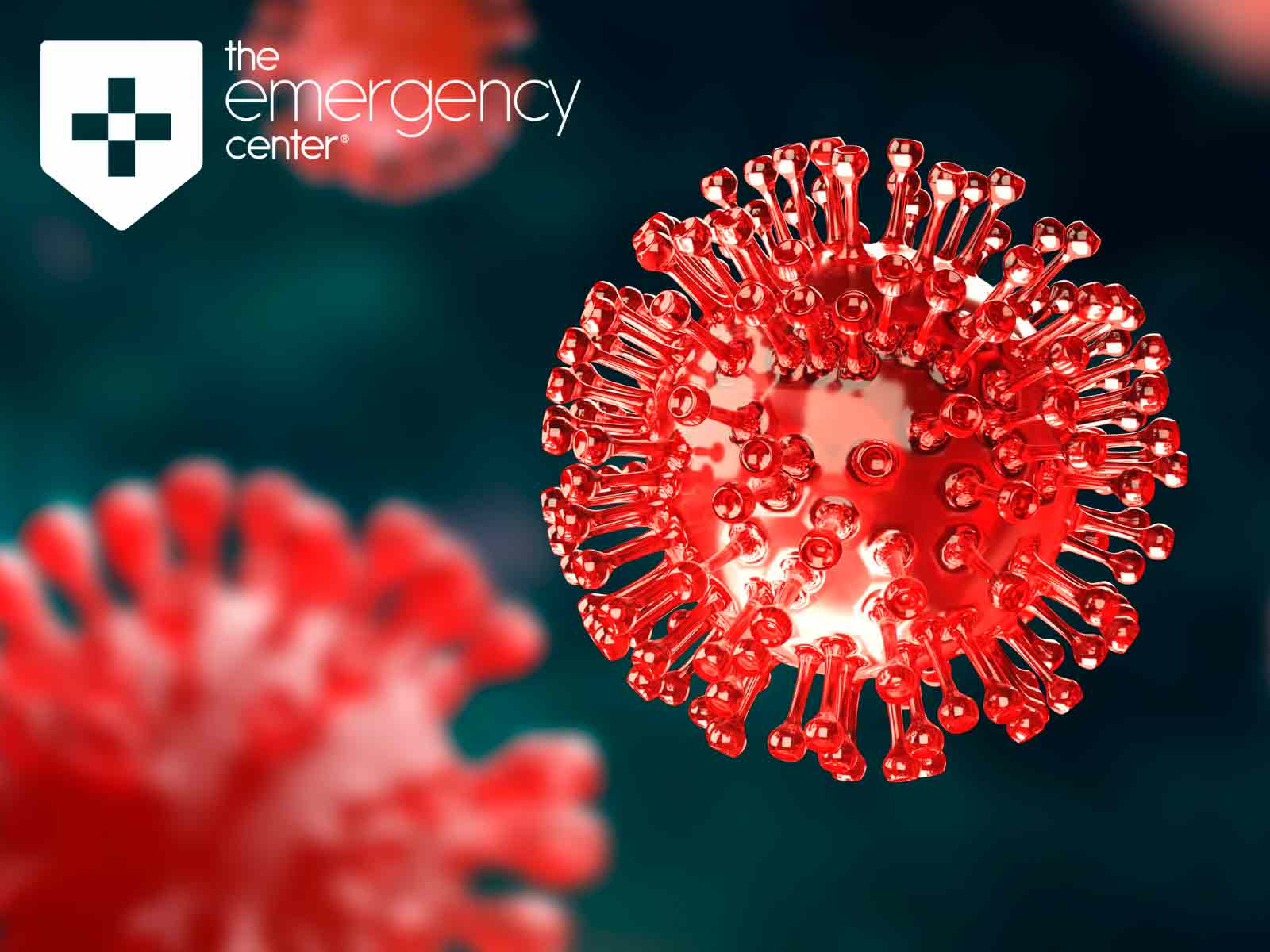 Over the course of the pandemic, the weeks following holidays consistently brought a surge in COVID-19 cases. On the heels of Thanksgiving, cases again began to sharply rise. It's a trend that has continued after Christmas into January with roughly double the number of new daily cases being reported than at the height of the initial summer surge.
In addition to these numbers, new strains of the COVID-19 virus first detected overseas have turned up in Texas. Initial research indicates that these strains could be even more contagious.
Since the start of the pandemic, the federal government has been working alongside pharmaceutical companies to develop a vaccine for COVID-19. Through Operation Warp Speed, the Department of Health and Human Services (HHS), the Department of Defense (DOD), and other federal organizations have begun to make one or more of the vaccines available to the American people as soon as possible.
Hope on the Horizon
In mid-December, two COVID-19 vaccines received Emergency Use Authorization from the Food and Drug Administration and began shipping to healthcare providers across the nation. Both vaccines require two doses 3-4 weeks apart (depending on the product) but have been shown to be both safe and more than 90% effective against COVID-19.
Due to limited supply, the Texas Department of Health Services (DHS)—based on guidance from the Centers for Disease Control and Prevention (CDC)—has prioritized the distribution of the vaccine in phases. The first two phases currently eligible to receive the vaccine are:
Phase 1A – healthcare workers, many first responders, and residents and staff of long-term care facilities (e.g., nursing homes)
Phase 1B – Individuals 65 and older and those 16 and older with certain medical conditions
"In Texas, Phase 1B of vaccination will focus on people for whom there is strong and consistent evidence that COVID-19 makes them more likely to become very sick or die," according to DHS.
The timing of when the vaccine will be available to the general public in Texas will likely depend on supply available and how quickly those eligible in the early phases can be vaccinated. The good news is that additional manufacturers are expected to receive approval for vaccines in the coming months.
To be notified of when you may be eligible to receive the vaccine, many county health departments in Texas are allowing residents to sign-up for notifications:
Consistency is Key
After 10 months of lockdowns, restrictions, cancelled activities, postponed events, and staying away from friends and loved ones, people are understandably tired of many of the measures that have (for the most part) have helped keep the healthcare system from being completely overwhelmed. While the vaccine may represent the light at the end of the tunnel, the best way to continue to limit the spread of COVID-19 remains:
1. Wearing a mask in public places and around others. Masks should completely cover the mouth and nose. A medical mask or fabric mask with multiple layers of cloth are ideal.
2. Continuing to social distance. According to the CDC, this means staying at least six feet away (two arm lengths) from others outside of your home.
3. Cleaning hands often. Frequently washing hands or using hand sanitizer is one of the best ways to prevent the spread of disease.
Should Symptoms Arise
If you or someone in your household experiences COVID-19 symptoms, including fever, cough, sore throat or loss of taste or smell, it is important to get tested. For months, The Emergency Center has been safely caring for patients with COVID-19 symptoms, offering several testing options for fast, reliable results, as well as guidance for those diagnosed with COVID-19.
While there is still no cure, there are now several treatment options. But the first step is knowing whether it's COVID-19 or something else. Either way, The Emergency Center has the expertise patients need to find their way back to good health.
Enjoy life. We'll be here for the bumps along the way.
*Based on data from the Texas Department of Health Services 1/10/2021


The Emergency Center
San Antonio
11320 Alamo Ranch Pkwy
San Antonio, TX 78253
Phone: 210-485-3644