Monkeypox Symptoms, Risks & Steps To Take
What Should You Do If You Have Monkeypox?

The monkeypox outbreak has stirred fears of another COVID-19-style explosion of cases, severe illness and death. While it is important to be aware of monkeypox and its presence in the local community, it is not nearly as dangerous or contagious as COVID-19. Still, it's good to know the signs, symptoms and what to do if you may have been exposed to the disease.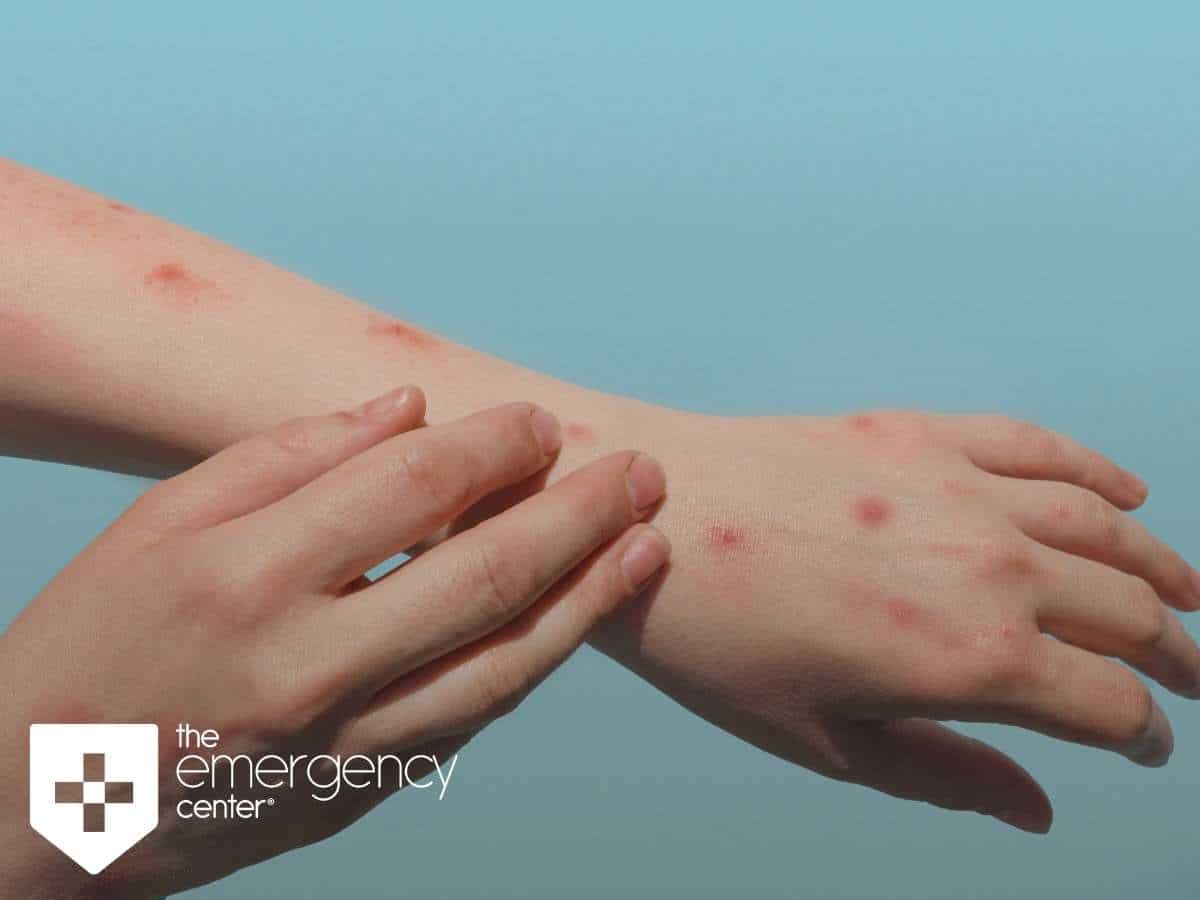 The Origins Of Monkeypox: An Overview

Unlike COVID-19, which is a novel disease, monkeypox was first discovered in monkeys in 1958. The first human case was diagnosed in 1970. The virus comes from the same family as smallpox, however, the Centers for Disease Control and Prevention (CDC) says that it is nowhere near as dangerous as its cousin. 
In fact, according to the CDC, despite more than 26,000 cases being recorded globally, only a handful of people have died and none in the United States as of early August 2022.
Monkeypox Rash & Symptoms To Be Aware Of

A rash that has well-defined bumps is the most recognizable symptom of monkeypox. 

Over time, the rash may become a scab or other lesion or look more like a skin issue from other more common diseases such as herpes.

This distinctive rash can appear on any part of the body, but commonly occurs in the genital area.

Fever, headache, exhaustion and chills often accompany the rash.

Respiratory symptoms such as coughing, congestion and sore throat are also possible.
Monkeypox Transmission & Risks

Among the reasons the most recent outbreak has gone global on such a scale is because scientists believe the virus has become more transmissible between humans over the past few years. Combine that with a much more connected global society, and the virus has spread to 80 countries (and counting) that had previously never reported an outbreak.
Monkeypox is not a sexually transmitted disease, but it is primarily spread through close, intimate contact.

It can be spread by any contact with the rash, lesions or bumps that characterize most cases of monkeypox, or through contact with linens/clothes/surfaces that have touched someone with the disease.   

It also can be spread through large respiratory droplets. 

Pregnant women may transmit the virus in utero to their baby.



Symptoms of monkeypox usually develop within 21 days of exposure. 
The CDC advises that anyone is at risk of contracting monkeypox if they have prolonged, close contact with someone who is infected. However, based on reports to the CDC, men who have sexual contact with other men (non-monogamous) appear to be at greatest risk along with those who have traveled a significant amount recently to countries/areas where monkeypox is most prevalent.  
Should I Seek Emergency Care If I'm Exposed To Monkeypox?

If you believe you have been exposed to monkeypox, it is important to monitor for symptoms such as a new rash or fever for three weeks following the exposure. If you develop symptoms, call your doctor or go to The Emergency Center for care. When you arrive, immediately inform staff of possible infection, so that proper accommodations can be arranged for you. 
Enjoy life. We'll be here for the bumps along the way.TM


The Emergency Center
San Antonio
11320 Alamo Ranch Pkwy
San Antonio, TX 78253
Phone: 210-485-3644