Emergency Room Visit Statistics Accross the Country
How Many Patients Visit Emergency Rooms In America?
Hospital emergency rooms across the country make up much of the healthcare industry and are directly responsible for caring for the bulk of the nation's patients when something suddenly goes wrong. From pneumonia to heart attacks, these locations stabilize patients and help get them on the path to wellness once again.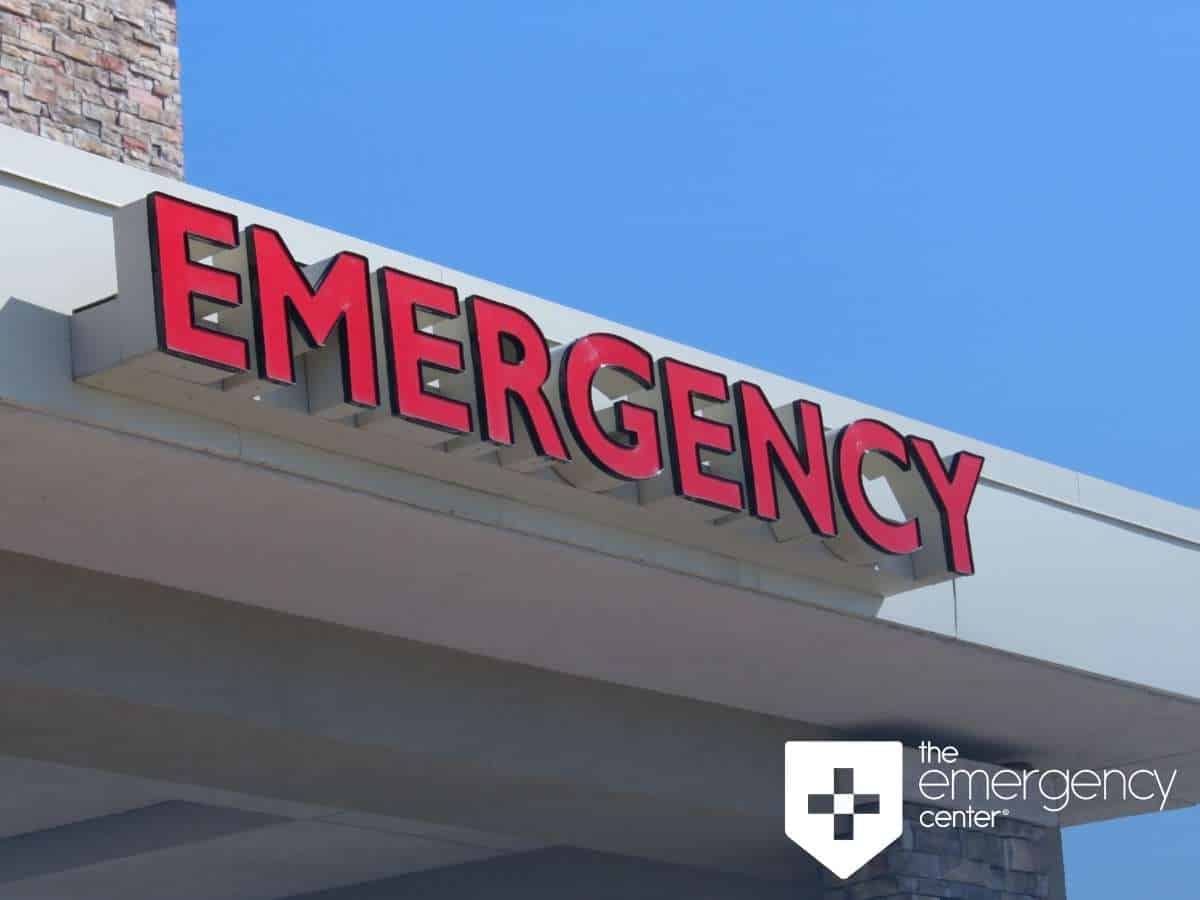 Injuries Are One Of The Most Common Reasons For ER Visits
According to the CDC, nearly 136 million patients visit emergency rooms in the United States per year, with around 30 percent of those visits relating to injuries.
If you've ever been curious about just how many patients your local emergency room cares for, you're in luck. Let's take a look at a few of the most important statistics impacting care. We'll also show you how visiting a freestanding emergency room can improve care waiting times and the overall patient experience.
Can The Risk Of Emergency Increase In Cities & Urbanized Areas?
The yearly national average of emergency room patients according to the CDC is 42 for every 100 people or about 42 percent. Around 63 percent of ER patients are between 18 and 65 years old. An incredible 85 percent of these patients are located in metropolitan areas, making it statistically more likely that you'll visit if you live in these types of areas.
Should You Avoid Living In Densely Populated Areas?
These statistics may deter you from choosing to live in urbanized areas, but this is a false link. Metropolitan areas have a higher population density, and that makes visit rates higher simply because there are more people living nearby in the first place. Higher populations also increase wait times, in most cases.
Living in a less populated area doesn't decrease your chances of requiring an ER trip—it simply reduces the number of people who visit the ER in the first place.
How Much Time Will You Usually Wait For Emergency Treatment?
Time is the most critical factor when treating emergent health conditions. Serious emergencies require a trip to the emergency room, where patients are then triaged by nurses based on severity. Severely injured patients see the doctor first while non-urgent cases may experience a wait.
A Visit To A Freestanding Emergency Room Will Reduce ER Wait Times
Additional CDC data shows that in full-scale emergency rooms within hospitals, patients with broken bones wait around 54 minutes before receiving any pain medications, in many cases. If your case requires you to move to a hospital room, the wait can be even longer. The average time it takes for a typical ER patient to go home is 135 minutes.
Visiting a freestanding emergency room shaves off some of this time because physicians can focus only on patients and not on other hospital requirements. Rather than spending two to four hours going through the entire process of treatment at a hospital's emergency room, you can be seen and addressed right away.
Contact A 24-Hour Freestanding Emergency Room Today!
The typical emergency waiting time is too long for certain scenarios, which require a more timely response. A better solution exists at The Emergency Center. TEC removes the waiting time from standard ER visits and will assess your needs the moment you walk in the door. You can be sure that you'll receive quality care at TEC. When accessing care is critical, visit TEC!
Source


The Emergency Center
San Antonio
11320 Alamo Ranch Pkwy
San Antonio, TX 78253
Phone: 210-485-3644