Healthy Habits To Teach Your Kids For An Active Lifestyle
Understanding The Importance Of Developing Healthy Behaviors During Childhood
Gone are the days of Saturday morning cartoons. Today, kids' programming—along with an endless supply video games—is available anytime, anywhere thanks to smartphones and tablets. This new reality is more than a little responsible for the couch-potato lifestyle many children are leading, which has many experts concerned about long-term health consequences.
In 2013, the National Health Observances Calendar added Every Kid Healthy Week (April 26-30) to celebrate the link between healthy habits and learning by highlighting the achievements schools are making in helping students' health and wellness. One of the cornerstones of a healthy childhood is being active.

Daily Physical Activity Vs. Lack Of Exercise In Kids
Kids should get at least 60 minutes of moderate to rigorous activity every day.
Regular activity can lower the risk for a host of negative health consequences, such as obesity (which has risen in kids), type 2 diabetes, high blood pressure and low muscle tone in the short term, as well as heart disease, some cancers and osteoporosis in the long-term.
It is about more than just avoiding negative consequences and the need for emergency medical help, though. Active kids receive a host of positive health benefits, according to the Centers for Disease Control and Prevention (CDC):
Strong, healthy bones, joints and muscles
Healthier hearts and lungs
Improved coordination and control
Healthy body weight
Less anxiety and decreased risk of depression
Unfortunately, 2017 data from the CDC shows that fewer than 25% of kids ages six to 17 get 60 minutes of daily activity. Not only is this worrisome from a physical health perspective, but there is growing evidence that an active lifestyle can help kids do better in the classroom as it is linked to:
Increased concentration and better memory
Achieving higher grades and standardized test scores
Improved attitude and in-class behavior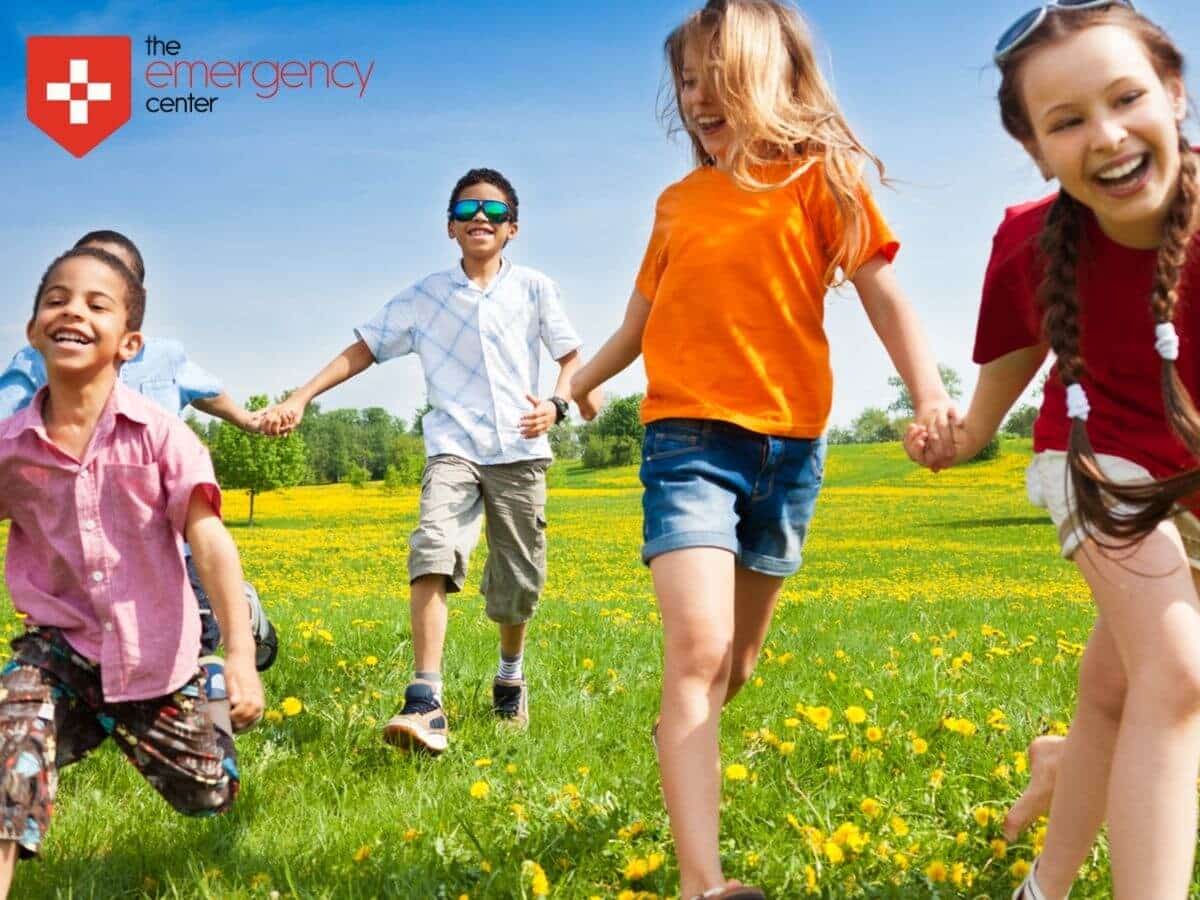 Teach Them Good Health Habits While They're Young
Like most habits, the sooner a child learns the importance of, and keys to, maintaining a healthy lifestyle, the greater the chance they will carry the lesson throughout their life. On that count, there is a lot that parents can do to facilitate an active and nutritious childhood.
Screen Time Limits For Kids.
The American Psychological Association recommends placing limits on screen time. For children two to five, no more than one hour of quality programming a day, while children six and older should have established limits on screen time and media use.
Exercise Toys & Indoor Activities For Kids.
Try to buy toys that require physical activity. It can be as simple as a ball, bike or skateboard to play with outside, or one of the many indoor games available that keeps kids moving.
Healthy Kids' Meals For Picky Eaters.
Kids can be picky eaters. Even if they do not eat everything on their plate, the American Heart Association says it's important to offer fruits and vegetables with every meal. Letting kids pick what fruits and veggies to eat can help.
Smart snacks.
Too often, parents reward kids after playing with a sugary snack, but that is not a good habit. Try fruit, nuts, whole wheat crackers and fruit juice without added sugar instead.
Be a Role Model For Your Child.
According to the National Institutes of Health, parents are critical in setting up their kids for success by modeling healthy behaviors. This includes everything from exercising to eating healthy to limiting time on their own devices, especially around their kids.
Getting Started With Passing Healthy Habits On To Your Children
Major changes to health usually don't happen overnight. But small changes today to get kids moving towards 60 minutes of physical activity every day and starting to stock the refrigerator with healthier food options will make a big difference over the course of their lives.
Enjoy life. We'll be here for the bumps along the way.

The Emergency Center
San Antonio
11320 Alamo Ranch Pkwy
San Antonio, TX 78253
Phone: 210-485-3644