Firework Safety Tips: Preventing Injury & Burns
How To Use Fireworks Safely & Avoid Emergencies On 4th Of July
This Fourth of July, it is essential to remember that the numbers don't lie when it comes to firework safety. Two-thirds of total firework-related emergency visits occur within the 30 days surrounding Independence Day. Of all injuries sustained from fireworks, 14% were eye injuries according to the Consumer Product Safety Commission's (CPSC) latest findings. The commission also reports that about 280 people are admitted on average to the emergency room every day during the summer during fireworks season. Stay safe this holiday by knowing the dos and don'ts with fireworks.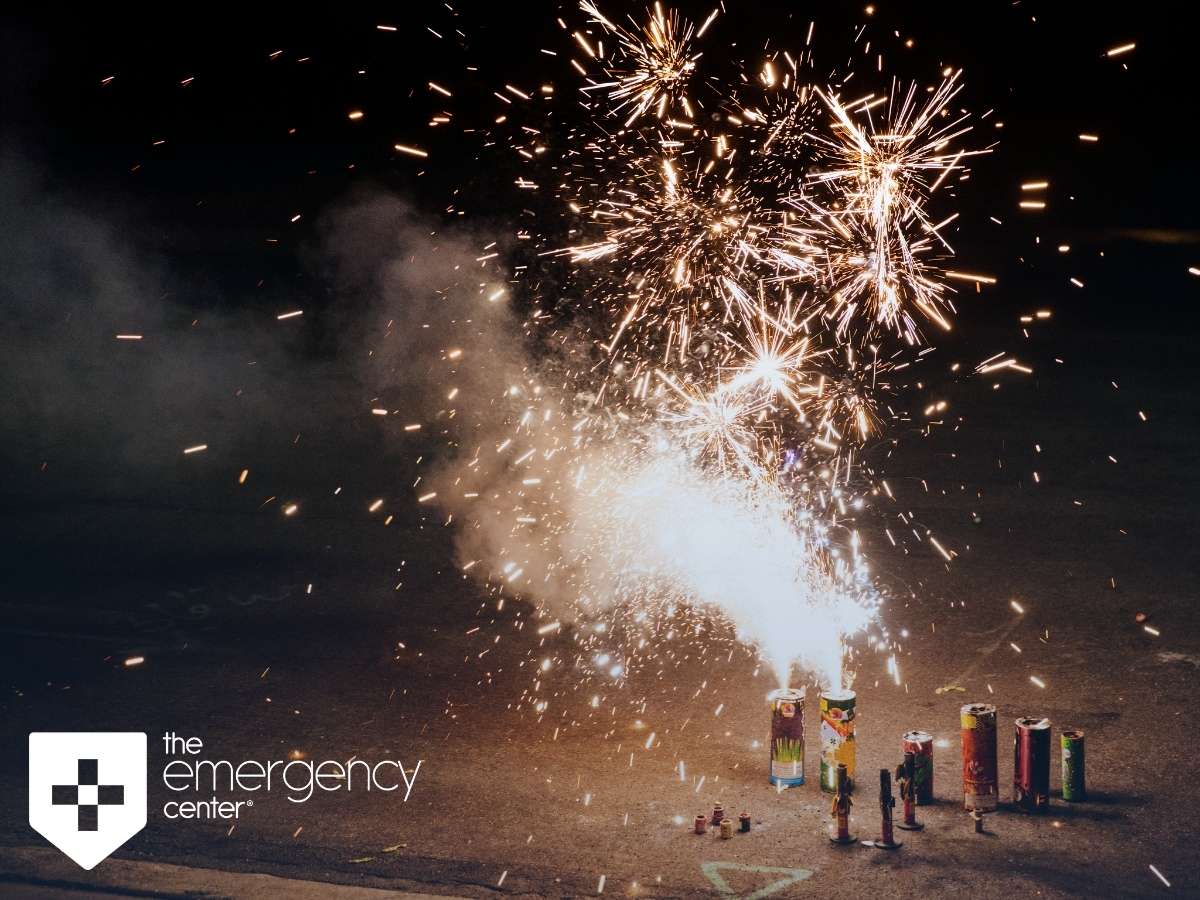 Firework Injury Statistics
Fireworks are responsible for about 10,500 hospital and Emergency Room visits per year, according to the CPSC. Out of these cases, roughly 14% are eye-related injuries. Fireworks can cause permanent scarring, burns, and even blindness if not appropriately handled. Children make up about 36% of all firework-related injuries each year. Though they may seem safe, sparklers were the cause of about 10% of emergency room visits in 2017.
Myths About Fireworks Safety
There are many common misconceptions about fireworks. and people don't always realize the potential for serious injury until it is too late. Instead of learning the hard way, take the time to understand how fireworks are dangerous and why people should handle and view them with extreme caution.
"Smaller fireworks are a safe alternative." It might seem like there is less risk of an eye injury with smaller fireworks. Nothing could be further from the truth. Smaller fireworks are just as, if not more, dangerous than others. Even a tiny explosive, such as a Black Cat, can cause blindness or other permanent damage to the eyes.
"Bystanders are safe from firework injuries." A person does not have to be using fireworks to suffer from an injury. Fireworks are just as dangerous for attendees who aren't using them. Bystanders make up nearly half of all firework-related emergency visits. While it may be best to leave it to the professionals, accidents happen and it is best to keep a safe distance.
"Duds are safe to handle." Never assume that a firework won't explode or do what it is designed to do. A common mistake is for people to pick up a 'dud' when it seems to have failed only to expose themselves to an up-close and unexpected explosion. Potential duds can often cause the most harm because the victim is closer to the fireworks than intended when they go off.
"Fireworks are necessary for July 4th." Even though fireworks are standard during the 4th of July, remember that the one and only way to altogether avoid an eye injury from fireworks is to never be around them in the first place. Doctors often recommend other options such as glow sticks, confetti, or other festive celebratory items. Just because fireworks are legal in many states, the product doesn't guarantee that they are perfectly safe.
Treatment of Firework Eye Injuries
While it may seem like the right thing to do when an eye injury occurs from fireworks, refrain from washing or rubbing an injured eye. Messing with a wounded eye may further the irritation and could also lead to permanent damage. Do not even attempt to remove anything from the eye or apply ointments. The American Academy of Opthalmology recommends to do nothing and seek immediate emergency medical attention. Do not take any medication before visiting an emergency center.
Prevent Eye Injuries Caused by Fireworks
While fireworks are a normal part of any Fourth of July celebration, the only surefire way to prevent them from causing an eye injury is to stay away from them entirely. But since the majority of Americans will be near fireworks this July 4th holiday, there are ways to reduce the chances of them causing harm.
Children – Children especially should not be allowed to handle or play with fireworks, including sparklers. Sparklers reach temperatures of 2,000 degrees Fahrenheit and emit these sparks in an uncontrolled fashion. When anywhere near firework activity, always wear proper eyewear to help prevent serious eye injuries and keep a safe distance of at least 500 feet from the launching area.
Fires – Fire smoke can also cause mild to severe eye irritation. When using fireworks, keep plenty of water readily available in case of fire. Always use them in an open area far away from flammable materials such as gases, dry leaves, and wooded areas.
Labels – Always read all labels on fireworks before using them in order to know how to handle them. Different fireworks have different warnings that keep people safe.
The Fourth of July is one of the most important historical dates in American history. Fireworks are a fun way for families to celebrate the nation's independence but keep safe this summer by practicing safe use of fireworks. There is no such thing as being too careful when it comes to this American tradition.
If you have an eye injury from fireworks, this is an immediate emergency. Do not hesitate to come to The Emergency Center right away.  The Emergency Center provides up to 23 hours of Observation and offers 24/7 care with NO WAITING. Visit our freestanding emergency room, to get the care you need, or call us at 210-485-3644 for more information.

The Emergency Center
San Antonio
11320 Alamo Ranch Pkwy
San Antonio, TX 78253
Phone: 210-485-3644