What Are The Serious Symptoms Of Acid Reflux?
Heartburn & Indigestion: When To Seek Emergency Medical Attention
Acid reflux, heartburn and indigestion are all terms used to describe that GI discomfort that everyone gets from time to time. A bout of acid reflux usually occurs after a big meal, eating too close to laying down for bed, or after eating or drinking something that does not settle right.
While uncomfortable, most of the time it is something temporary that can be managed at home with over-the-counter antacids or other medication. However, there are certain symptoms that can either accompany or be mistaken for acid reflux that require immediate medical care.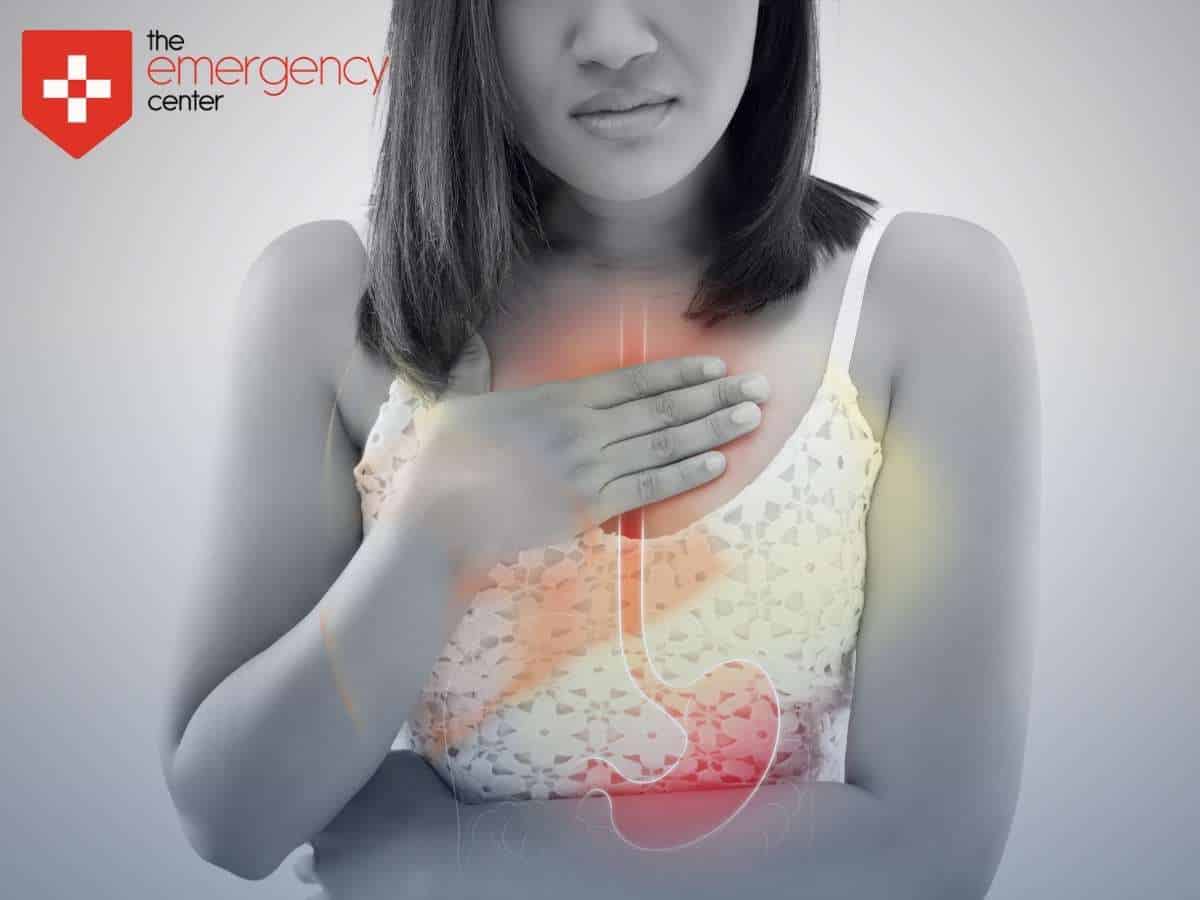 Telling The Difference Between a Heartburn & a Heart Attack
Acid reflux occurs when stomach acid backs up into the esophagus. Many people experience a feeling of burning in their lower esophagus–close to the entrance of their stomach–before it moves up into the chest. That can be cause for concern, especially since heartburn is also a potential symptom of a heart attack.
If the pain is not relieved shortly after taking antacids, or is accompanied by these symptoms, seek emergency medical care:
Squeezing/tightening in the chest
Feeling out of breath
Pain, aching or discomfort radiating from the chest to the arms, back or neck
Sudden fatigue, dizziness or feeling lightheaded
Cold sweat
Arm pain
Even if it is not a heart attack, it could be angina or another issue that needs to be addressed quickly.
When Should You Go To an ER For Acid Reflux?
Some people who experience acid reflux may think that other symptoms that might occur at the same time as reflux are simply part of the body's reflux response. However, symptoms that go beyond regular heartburn are probably not just incidental and could be a sign of something more serious.
These symptoms accompanying acid reflux (or any time) should always mean a trip to the emergency room:
Feeling confused or sudden weakness
When the reflux moves/relocates from how you typically experience it
Fainting/loss of consciousness, even briefly
Vomit that has blood in it or is black
Stool that is black and/or accompanied by blood
What To Do If You're Experiencing a Heartburn
When in doubt about acid reflux, it is always better to be cautious and get it checked out at The Emergency Center, which has the tools and experts needed to determine the right diagnosis and start treatment.
The Emergency Center has diagnostic capabilities like ECG and advanced CT imaging to diagnose or rule out heart attack. Additionally, with an onsite lab and pharmacy, patients can find answers without the wait and get needed prescriptions before leaving. Whether it ends up being just a bad case of heartburn or something more serious, going to get evaluated is the first step in finding both care and something equally as important: peace of mind.
Enjoy life. We'll be here for the bumps along the way.™


The Emergency Center
San Antonio
11320 Alamo Ranch Pkwy
San Antonio, TX 78253
Phone: 210-485-3644