Is Vaping Harmful? Side Effects, Risks, & Care
The Consequences Of Vaping On Adolescents
Vaping. It may have once been thought of as a safe alternative to smoking, but as its popularity has soared, so has the evidence that it can lead to a number of medical complications and symptoms ranging from mild to severe. Of equal concern, vaping seems to be especially popular among adolescents.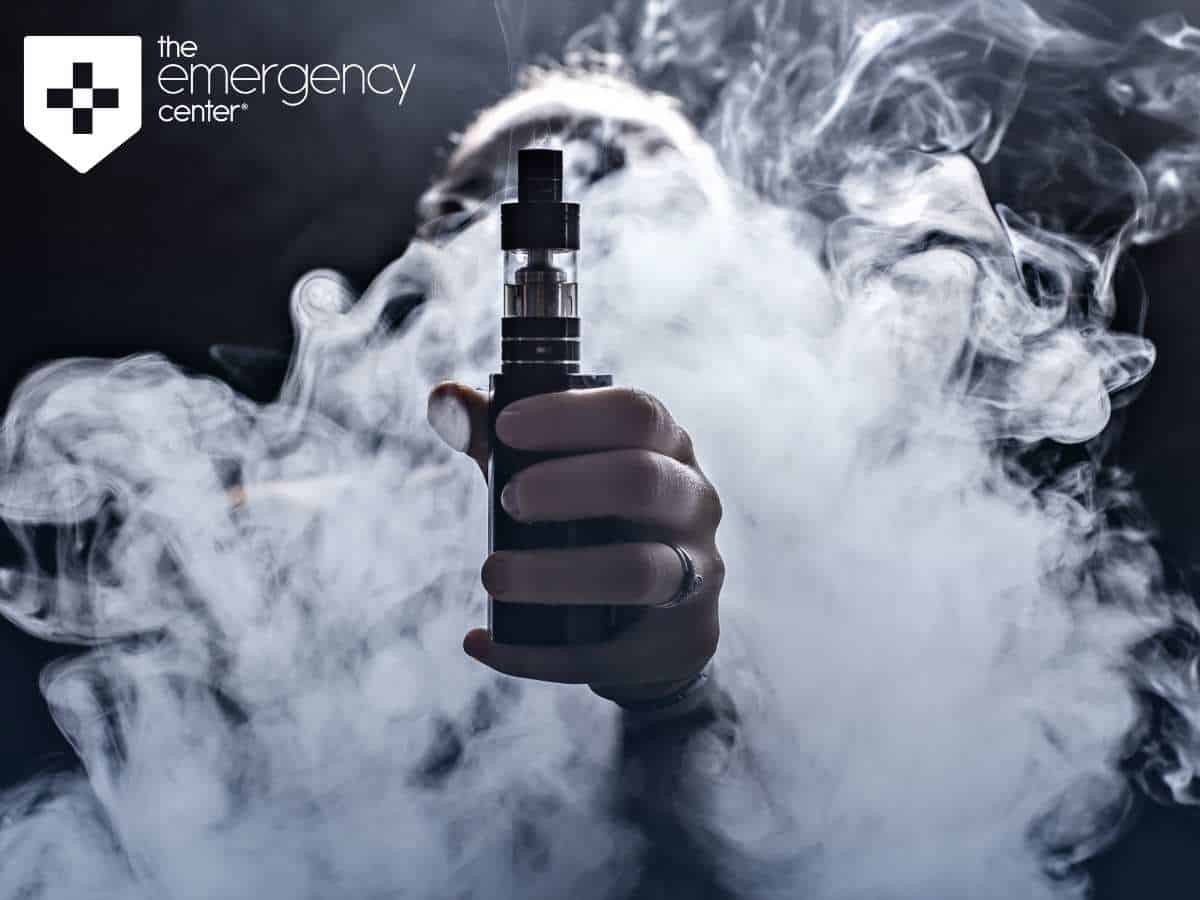 How Does a Vape Device Or E-Cigarette Work?
You probably know what vaping is, but do you know how it works? Vaping devices (also known as e-cigarettes) heat a liquid that contains nicotine into an aerosol that the user then inhales. Since vaping does not have many of the cancer-causing chemicals and tar in it that regular cigarettes do, many people assume it is safer than smoking. Additionally, e-cigarettes do not leave users smelling like an ashtray.
However, while it may not have the exact same chemicals as cigarettes, it has other additives that can be just as harmful—especially chemicals associated with flavored vapes. According to the U.S. Surgeon General's office, e-cigarettes can contain:
Diacetyl (a chemical associated with serious lung disease)
Acrolein (a chemical used mostly in weed killers)
Organic compounds that are considered volatile/inflammatory
Nickel, tin, lead
Vaping is also addictive, making it all the more dangerous.
The Long & Short-Term Consequences Of Vaping
Since vaping is still a relatively new activity, all the potential chronic health issues associated with it are not yet fully understood, although it most certainly raises the risk of developmental issues in youth and heart and lung disease. What is better understood are the immediate potential medical problems.
Between the end of March 2019 and February 2020, according to the Centers for Disease Control and Prevention, U.S. emergency rooms and hospitals saw nearly 3,000 e-cigarette or vaping use-associated lung injuries (EVALI).
What Are The Symptoms Of EVALI?
While many symptoms associated with these injuries (and illnesses) are common to other conditions, if they occur during or immediately after vaping, a trip to The Emergency Center may be needed:
Shortness of breath
Fever and chills
Cough
Vomiting/diarrhea
Headache/dizziness
Rapid heart rate
Chest pain
External physical injuries from e-cigarettes that malfunction or explode also have been reported and warrant immediate medical attention.
How Do You Treat EVALI?
The Emergency Center has the tools and expertise needed to quickly identify and treat EVALI.
Advanced Imaging: Chest X-ray or CT scan to find tissue damage (opacities) in the lungs
Oxygen Therapy: For patients experiencing shortness of breath, chest pain or wheezing
Skin Injury Treatment: Cleaning and treating wounds due to malfunctioning e-cigarettes
Inhaled, Oral & Other Medications: To address vaping-related asthma attacks, bronchitis, and lung infections and injuries as needed
In Case Of Medical Emergencies Due To Vaping, Trust Our Freestanding ER
As a comprehensive emergency medical provider, The Emergency Center also has the capability to provide relief from the flu-like symptoms sometimes associated with e-cigarettes. The best way to avoid the health challenges associated with vaping is to never start. But should a vaping-related complication arise, The Emergency Center is ready.
Enjoy life. We'll be here for the bumps along the way.


The Emergency Center
San Antonio
11320 Alamo Ranch Pkwy
San Antonio, TX 78253
Phone: 210-485-3644