What Causes Crohn's Disease? Flare-Ups, Symptoms, & Ways To Relieve The Pain
 How To Identify & Treat Crohn's Disease Flare-ups
Between diet, stress and all the various bugs floating around, we all upset our digestive system from time to time. For people with Crohn's disease, though, issues affecting their digestive health can have a big impact on everyday life if not managed appropriately. 
Crohn's disease is a common form of inflammatory bowel disease (IBD), which is caused when the body's immune system mistakes healthy bacteria in the gastrointestinal (GI) tract for harmful bacteria. The body's immune response leads to inflammation of the digestive system that can cause a wide range of symptoms—some of which require emergency care.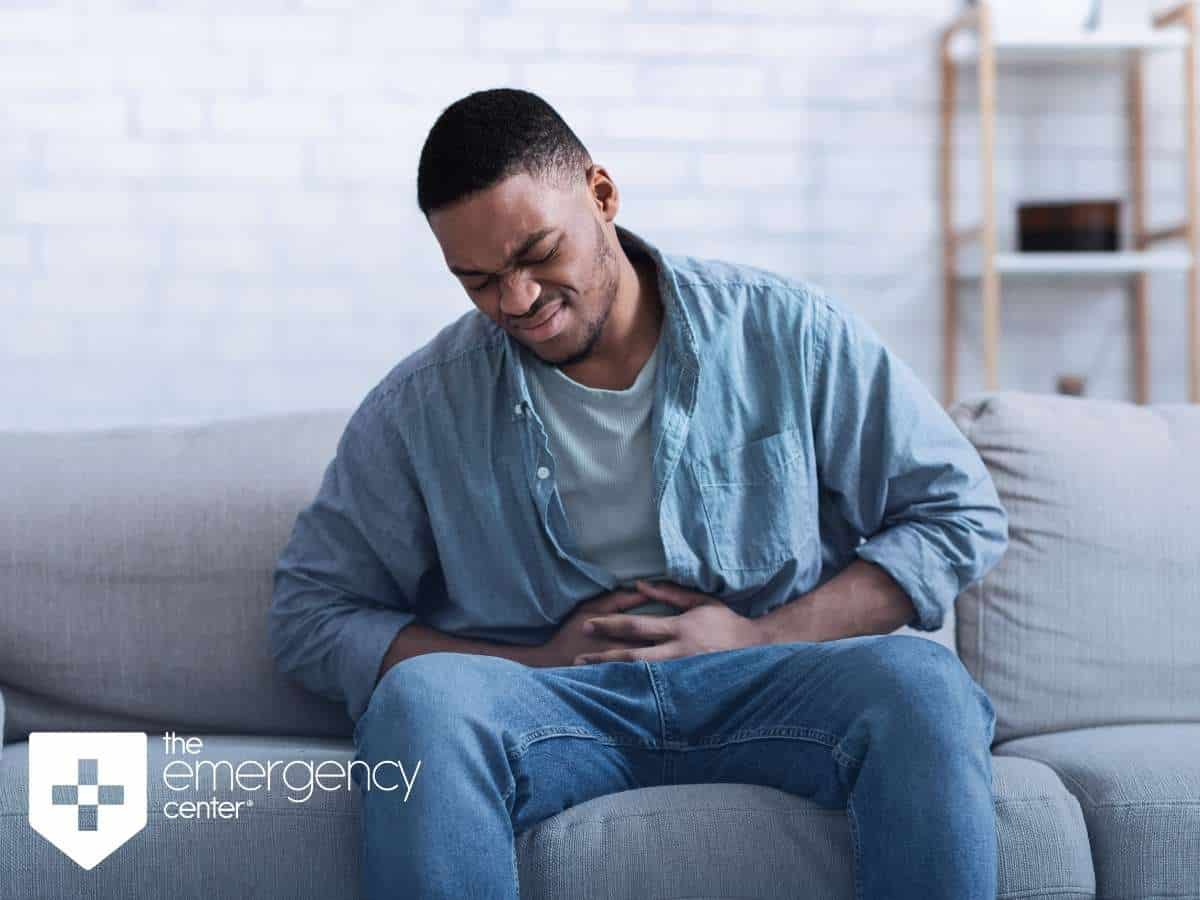 Causes Of Crohn's Disease
An estimated 3 million Americans have an IBD like Crohn's disease, which is a chronic condition that usually starts between the ages of 15 and 35 and affects men and women in equal numbers. While the precise causes of Crohn's are not fully understood, it is an autoimmune disorder more common among people of European descent. Family history and smoking cigarettes are associated with an increased risk of getting the disease. 
How Is Crohn's Disease Diagnosed?
According to the Crohn's & Colitis Foundation, there is not any single test that can diagnose Crohn's, as its symptoms are often similar to any number of other GI illnesses. A detailed family and medical history, combined with blood and stool lab tests and an imaging procedure like X-ray, CT scan or MRI, are typically used to diagnose the disease.  
Colonoscopies are also often used both for help with diagnosis and as part of ongoing management of the disease.   
What Helps a Crohn's Flare-Up At Home?
Although diet does not cause Crohn's disease, certain foods and stress can result in flare ups. That is why people with Crohn's should eat a well-balanced diet, consider taking a multivitamin and look for ways to lower stress. For mild pain and mild Crohn's-related symptoms, there are a handful of options to try at home before going to The Emergency Center. 
Take over-the-counter anti-diarrheal and pain medications

Use a moist tissue/towelette to wipe after a bowel movement   

Apply a skin-protecting cream to the anus before bed

Take a multivitamin

Rest
When To Seek For Emergency Care For Crohn's Disease
Crohn's can lead to long-term issues like weight loss, a consistent feeling of being full, as well as more serious challenges like inflammation of other organs and kidney stones. But Crohn's that goes undiagnosed, uncontrolled or that sometimes flares up can cause symptoms that need to be quickly addressed at The Emergency Center.
Bleeding from the rectum/blood in stool 

Severe abdominal pain/cramping 

High fever or fever that lasts days

Ongoing diarrhea or diarrhea that does not stop with over-the-counter medicines

Tear or severe pain in the anus
Stop Your Crohn's Flare-ups
The Emergency Center has the tools to uncover the cause of these symptoms—whether due to Crohn's or something else—and deliver care fast.
Imaging tests to identify signs of potential Crohn's disease

An onsite lab for

stool and blood tests

to rule in or rule out possible causes 

Powerful IV medication to reduce pain, inflammation, and uncontrolled vomiting and diarrhea  

Interventions to help control bleeding

Observation (up to 23 hours) to determine whether a patient needs to be admitted to a hospital or not 
Crohn's disease and other IBDs can be difficult to keep in check. Knowing how to manage flare ups and when symptoms make for a medical emergency is part of the foundation for gaining control.  
Enjoy life. We'll be here for the bumps along the way.TM


The Emergency Center
San Antonio
11320 Alamo Ranch Pkwy
San Antonio, TX 78253
Phone: 210-485-3644